ÜBER UNS
Wir finden gutes Design – und erfinden es neu.
Wir sind Meike und Genja Fehr – zwei Wahl-Berliner, die begeistert sind von skandinavischem Design. Auf unseren regelmäßigen Touren durch Dänemark entdecken wir immer wieder Design-Schätze und andere Klassiker und bringen diese für Liebhaber*Innen des Nordic Livings nach Berlin.
Nach vielen Jahren in diesem Metier haben wir ein Auge für Potenziale und hauchen unseren Fundstücken mit feinem Händchen neues Leben ein. Mit Sorgfalt und Hingabe wird jedes einzelne Stück in unserer hauseigenen Werkstatt aufgearbeitet. Damit steht stilraumberlin nicht nur für stilvolle und funktionale Möbel, sondern gleichermaßen für hochwertige, langlebige Qualität. Ohne Wenn, ohne Aber: An unseren Möbeln habt Ihr lange Freude!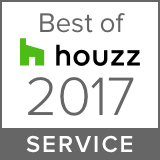 Wir freuen uns sehr über den houzz Award 2017.
houzz ist die führende Plattform für Bau-, Einrichtungs- und Renovierungsprojekte und bringt Haus- und Wohnungsbesitzer sowie Interior-Design-Experten in einer einzigartigen Community zusammen.
---
ABOUT US
We are Meike and Genja Fehr – two Berliners by choice who are inspired by Scandinavian design. On our regular tours through Denmark, we often discover design treasures and other classics and bring these to Berlin for lovers of Nordic style.
After many years in this profession, we have developed an eye for potential and take pride in breathing new life into pieces using our delicate handwork. Each item is restored with care and dedication in our own workshop. This means that stilraumberlin not only stands for stylish and functional furniture but also for premium workmanship and long-lasting quality. No ifs or buts: You will enjoy our furniture immensely!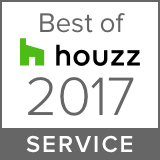 We are happy about the houzz Award 2017.
Houzz is the No. 1 app for improving and designing your home. Whether you're building, remodeling or decorating, Houzz has you covered.